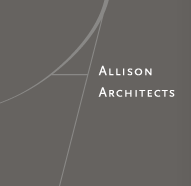 A purpose built weekend retreat on the lake edge. Naturally secluded with significant planting on 3 sides with the lake & private jetty on the other. The main building has extensive open plan living which steps
down towards the lake for extensive views from anywhere inside.
The grey stained Cedar cladding together with matching aluminium
joinery & large glazed areas on the exterior, together with clear finished plywood interior linings all help to provide an understated quality retreat standing lightly just set back from the waters edge.
An adjacent but separate building provides accommodation for a
second family when required. All day rooms & bedrooms open up to extensive decks & paved areas for summer living. Yet in winter the
cold southerly wind blowing across the lake is excluded, & the living
area focuses on a large river stone clad fireplace as the home
becomes a cosy retreat.